Children's Ministry
But Jesus said, Suffer little children, and forbid them not, to come unto me: for of such is the kingdom of heaven.

~ Matthew 19:14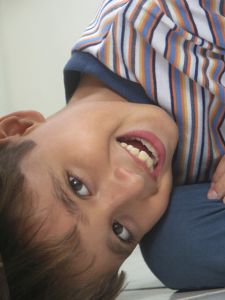 Lakeview Baptist Church believes our children are a vital part of our church family and our community. Therefore we provide various opportunities for their spiritual growth in our worship and fellowship life.
Our Children's Sunday School ministry provides the study of God's Word through written materials as well as age-appropriate activities. Our goal is to enable our children to respond at the appropriate time when the Holy Spirit speaks to them about accepting Christ.
Vacation Bible School
Vacation Bible School is a fun-filled week during the summer where children, ages 4 through 6th grade, will learn about Jesus and His great love for us. Each evening the children will hear a Bible story, make crafts, play games, praise Jesus through song, and have a delicious meal and snack. We hope that you will visit us and help make VBS another huge success.